We enable you to lead from the front
This is where we teach students skills they need to transform themselves, others, and our global communities. Start your journey with us to make your career bright and more promising!
We, at all of our Foresight campuses, offer supportive and inspirational environments for young inquiring minds to learn and grow with us. Our passion for learning means we achieve more than outstanding results. We strive to build confident and creative thinkers and aim at delivering an education that is truly relevant to their future.
We are a leading learning academy envisioned as an new-age Ed-tech platform focused on academic curriculum as well as social-personality development. Our students walk out with the character and confidence to make their mark in the world, equipped with the knowledge and real-world skills that take them way ahead in the industry they may serve.
We aim at inspiring our students to dream more, learn more, do more, and become more in their respective journeys of life.
Director, Foresight Education
We do not just teach curriculum, we empower students to excel in the real world
Education is an important factor in the life of human beings. From ancient times to date, education has played a pivotal role in the development of people, society, and the world at large. And therefore, we at Foresight strive hard to contribute to social development by imparting knowledge with holistic approach to the young and curious minds.
"I believe in the education system that enables and empower people to be a good human being with required excellence"
Avadhut Desai
Co-Founder & CEO of Foresight Education
Our students are making us proud by achieving what others dream of. The perfect combination of our proper guidance and their dedication proved fruitful. Our unique pedagogic techniques and the well-versed tutors render such results. 
We offer a range of batches and sessions for various academic courses as well as competitive exams from primary to university level. Our dedicated experienced staff and visiting faculties are at par with the best standards in education field. 
I was quiet apprenhensive about NMMS preparation. My parents get me joined Foresight Education and now I'm qualifed.
I wanted to be qualified for NMMS scholarship. I already heard of Foresight's quality coaching. I joined and I did it.
I cleared the NMMS exam partly due to my own dedication and partly the quality guidance from Foresight Education.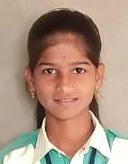 Would you like to start your journey with us?
We assure you the quality education, guidance and other educational services. Feel free to reach us at any of our branches or through email and phone call.